FIRST WE REQUEST YOU TO WATCH SESSION 1 & CONTINUE WITH NEXT SESSION
SELECT YOUR COURSE AS PER  YOUR LANGUAGE 
IT IS VERY IMPORTANT TO WATCH NEXT SESSION AND THE BEST TIME IS NOW
ENROLL OUR COURSE BEFORE YOUR NEXT LOSS
Buy Our Course
Awareness
Education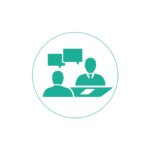 One to One Councelling ​
Gambling addiction is a progressive addiction that can have many negative psychological, physical, and social repercussions.
At Gambling Mukti We ensure to provide proper understanding about how its affecting a persons life along with those person who are around them. 
We help to get the right path away from Gambling.